2020 Vision Raffle
We all know "hindsight is 2020." But with year "2020," . . . it's ahead of us now. In our future!
The "2020 Vision" Repeating Raffle" is jointly sponsored by and benefiting the nonprofits Massachusetts Motorcyclists Survivor's Fund, Inc., the Southeastern Massachusetts Motorcyclists Survivor's Fund, Inc., and American Citizen Biker Political Action Committee, an independent expenditure committee, (hereinafter "Beneficiaries") for their stated missions, including but not limited to Massachusetts "Riders Helping Riders / Bikers Helping Bikers," in need due to accidents and injuries; to promote motorcycle awareness aimed to reduce accidents and injuries; and to inform and educate others on and of issues pertaining to and concerning the American motorcyclists community nationwide.
WINNER'S CHOICE OF PRIZE!
ALL PRIZES ARE $2,020 VALUE!
                  
There will be ONE (1) WINNER EACH MONTH, who will PICK ONE (1) of the prize packages offered:
                   
Trip to BIKETOBERFEST in Daytona for two (flight, travel, motel, food) in October 2019
Trip to Historic Boston's Freedom Trail and Fenway Park (flight, travel, hotel) in September 2019
Henry "God Bless America" Rifle w/ 2020 rounds of Ammo, and more
Food for YOU and 20 or more of your buddies at your favorite eatery
$2,020 in CASH!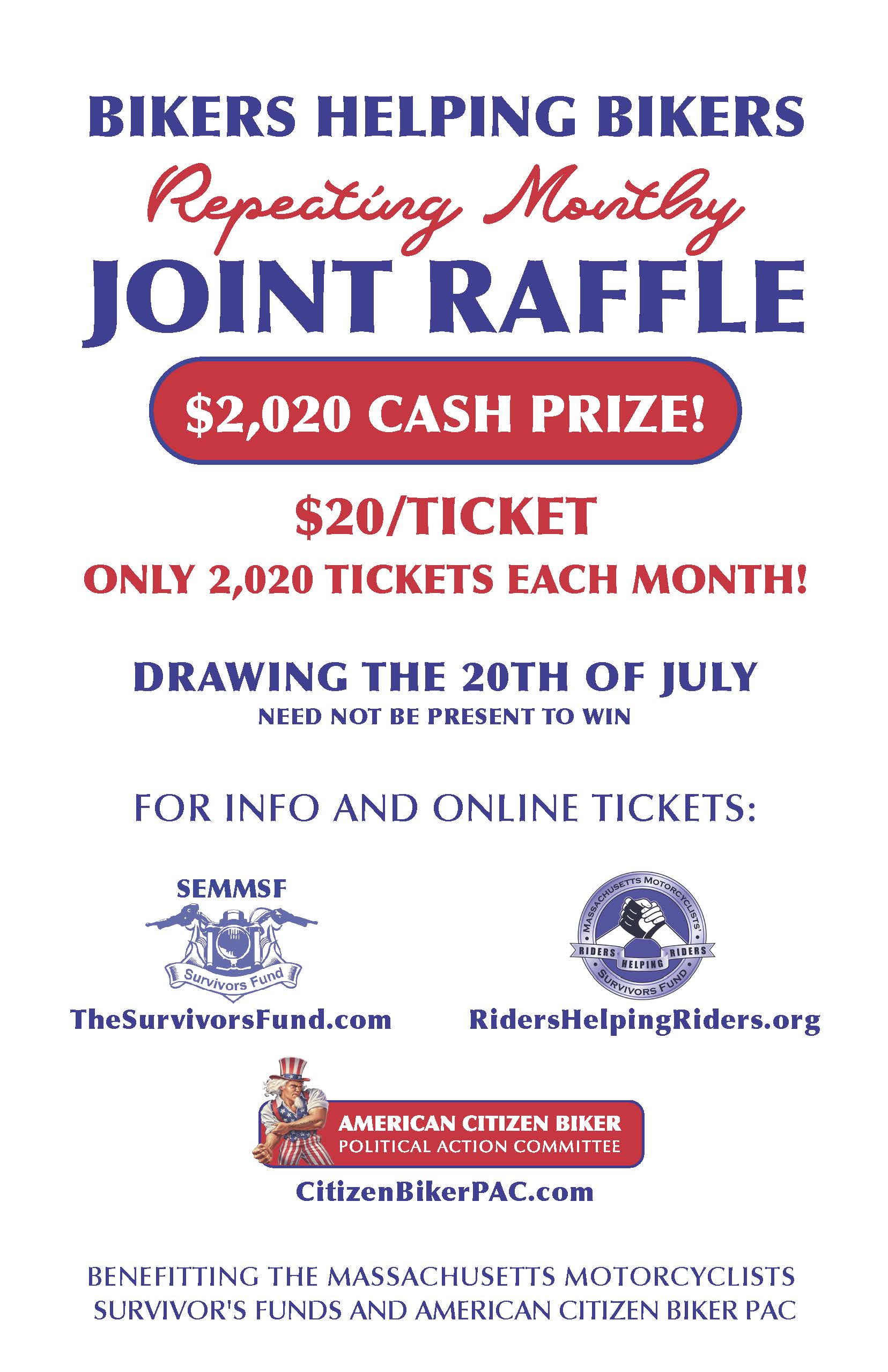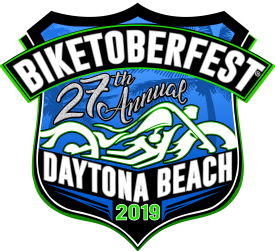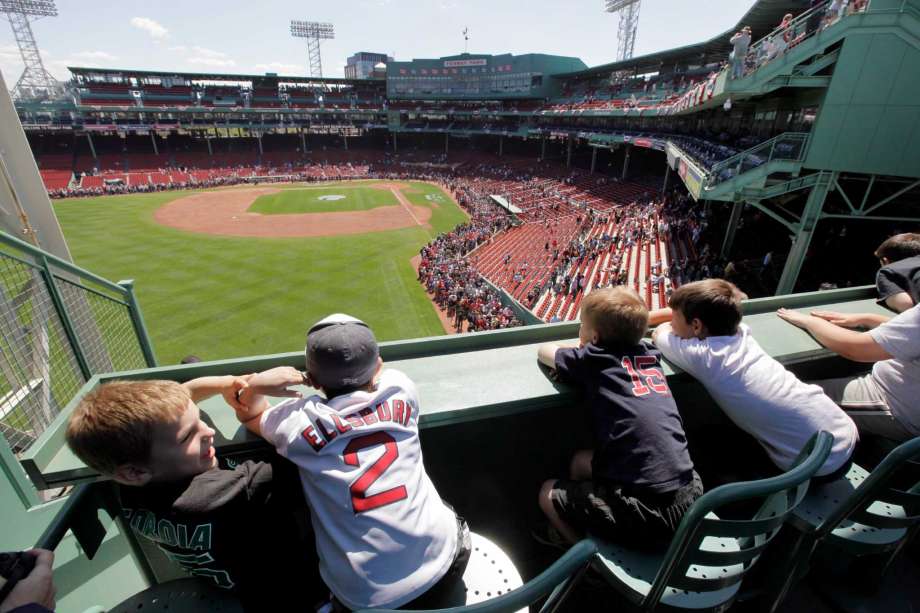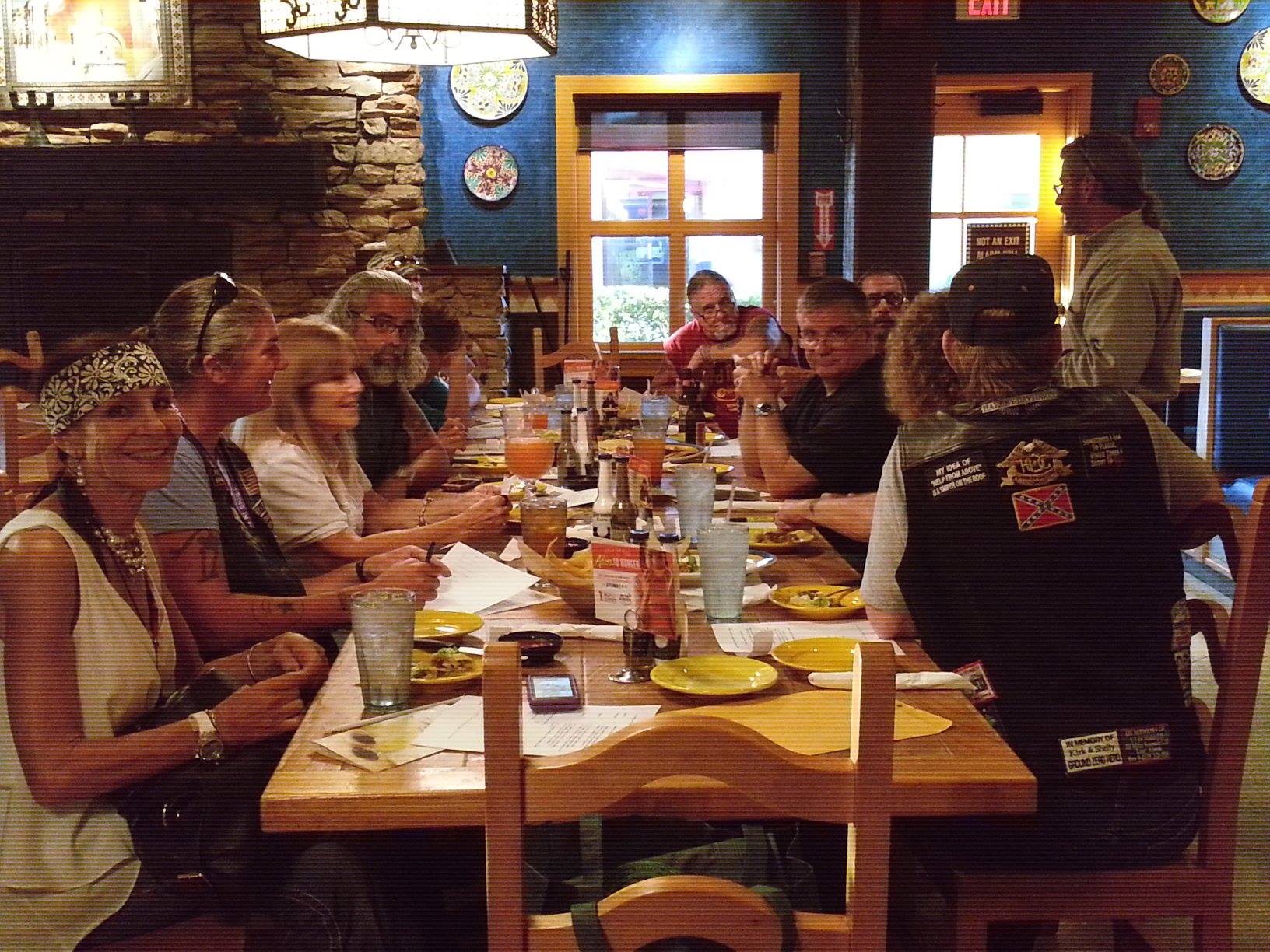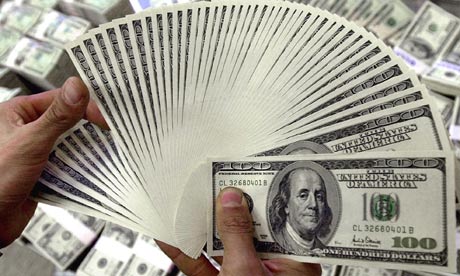 Tonight, August 20th at 7:00 p.m., live from the Whitman VFW – someone's going to WIN $2,020 valued prize in the Bikers Helping Bikers / Riders Helping Riders August Raffle Monthly 2020 Vision Raffle" drawing. Come on down / up / over and be there to witness or . . .Watch it LIVE on the Boston Biker Facebook page.
Mike and Lisa Garner will be drawing & announcing the winner tonight, while we thank them for all they and their friends are DOING promoting motorcycle awareness and remembering and honoring their Son, Mike "Slicky" Garner, taken too soon by a now- criminally-charged-negligent-driver, and….we remember "Slicky" with and at his upcoming September 8th Memorial Ride, here at the Whitman VFW . . . see the Ride Event Facebook Page to like, share and invite your buddies, September 8th.
Next month's September "2020 Vision Raffle" will be drawn at Mike O'Handley's East Taunton Kempo Karate Studio, live at 7:00 p.m., Friday, September 20th – as we think about how best to 'kick ass' for more motorcycle awareness aimed at reducing accidents . . . tickets for September's $2,020 drawing available soon!!